Here's one thing that our team at The Voices and Faces Project knows for sure: movement leads to friction. And friction can lead to change. So we bring together activists, artists and creative people of different backgrounds and belief systems. And then we let the debates – and the dialogue – begin. We don't always agree on the ways to end sexual violence and trafficking. And that disagreement is a source of our strength.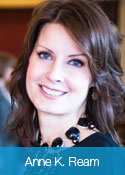 Case in point: This summer, members of our project leveraged the power of advertising in two different – and highly effective-ways. Our Voices and Faces Project in-house creative team partnered with Kinetic Media to create "The Ugly Truth," a public service advertising campaign that made over 400 million audience impressions in the fight to end sexual exploitation. In this Crain's Chicago Business Op Ed, the campaign's Group Creative Director, Anne K. Ream, makes an impassioned case for using "more advertising, not less," in the fight to end violence against women.

Meanwhile, Women, Action and Media founder Jaclyn Friedman - a member of our Voices and Faces Project + Victim Rights Law Center created CounterQuo Initiative - approached change in a different way. Jaclyn partnered with the Everyday Sexism Project to call Facebook out on its failure to address misogynist hate speech, using a national advertiser boycott to do so. This is a brilliant example of how bringing pressure to bear in the marketplace can be a tool in the fight to end rape and abuse. Read the New York Times Editorial on one of the most effective advertising boycotts in recent memory. And thanks, Jaclyn, for your outrage and your action.

We love change, in all its forms. To bring "The Ugly Truth" advertising campaign to your region, email us. If you are interested in starting a Women, Action and Media chapter in your region, email WAM.