Program co-creators R.Clifton Spargo and Anne K. Ream
The workshop was co-created by R. Clifton Spargo, an award-winning fiction writer and Arts Fellow at the Iowa Writers' Workshop, and our Voices and Faces Project creative initiatives team.

Over the course of our two-day workshop, which debuted at the Chicago Cultural Center in March, 2011, workshop participants considered testimonial writing by Sandra Cisneros, Charlotte Pierce-Baker, Primo Levi, Martin Luther King, Jr. and Adrienne Rich, among others, and took part in a series of innovative writing exercises. "I am still reeling from what an incredible experience this workshop was for me," noted one of our participants in the post-workshop evaluation. "The instructors created an atmosphere of intellectual challenge and engaged and inspired learning, and a connection to a greater purpose. Most striking was how balanced the educational component was with the emotionally supportive environment."
Why testimonial writing matters.
According to the World Health Organization, over one billion women worldwide have been victims of some form of gender-based violence. Language too often becomes a tool for avoiding this painful truth. So the devastation that is childhood sexual abuse becomes simply "a family affair," the international trafficking of women and girls merely "the world's oldest profession," and rape and torture during armed conflict part of the inevitable, regrettable "messiness of war." The stories that come out of our Voices and Faces Project testimonial writing workshop do something very different with language. They take us close — at times, painfully close — to the experiences of women who have lived through violence. They show us that behind every social injustice there is a deeply personal story.
The stories behind our storytellers: Meet our workshop co-founders, Anne and Clifton.
Anne K. Ream is the founder of The Voices and Faces Project and the author of "Lived Through This," a narrative and photographic memoir of a multi-country, multi-year journey spent listening to the testimonies of gender-based violence survivors. Anne's writing has appeared in The New Republic, the Los Angeles Times, Washington Post, and numerous other publications.

R. Clifton Spargo is a novelist and cultural critic. The author of "Beautiful Fools: The Last Affair of Zelda and Scott Fitzgerald," he writes the HI/LO, on the interplay of high and low culture, for Huffington Post. A graduate of The Iowa Writer's Workshop, Clifton has taught creative writing at Marquette University, University of Iowa, and Yale University. Listen to Anne and Clifton talk to the CBC (Canadian Public Radio) about "The Stories We Tell."
This is what change looks like: Our writing workshop alums on what "The Stories We Tell" means to them.
Click on the photos to read about Tammy, Roger and Christa's experiences in our first-of-its-kind testimonial writing program.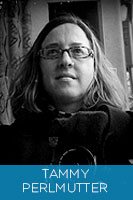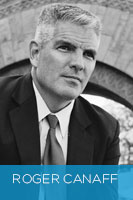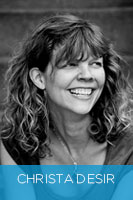 Bring the "Stories We Tell" program to your community.
To find out more about applying for one of our writing workshops, or to bring the "Stories We Tell" program to your community, contact us.