Nine years ago, writer and Voices and Faces Project founder Anne K. Ream and documentary photographer Patricia Evans embarked on a unique journey.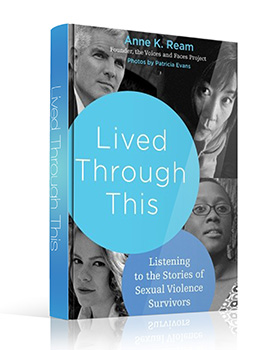 Their goal was to bear witness to the stories of sexual violence survivors who have been shaped – but refuse to be defined – by what has been done to them. Their passion was to put names and faces on an issue that too often leaves its victims silent, and invisible. The resulting book of narrative and photographic profiles, Lived Through This: Listening to the Stories of Sexual Violence Survivors, is now available.


Praised by V-Day founder Eve Ensler as "heart-stopping and beautifully rendered," Lived Through This defies conventional wisdom about life in the wake of sexual violence.


Part personal history of Anne Ream's own experience rebuilding her life after violence, part memoir of a multi-country, multi-year journey spent listening to survivors, Lived Through This is both deeply personal and resolutely political. From Anne's insistently resolute opening essay to its final, deeply moving story, this is a book about truth, but also about hope. The accomplished and courageous women and men profiled in Lived Through This are, in the words of the author, "living reminders of all that remains possible in the wake of the terrible."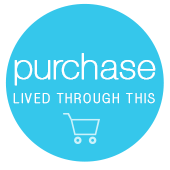 Read Anne K. Ream's introduction
to Lived Through This

Check out advance praise for the book
Purchase
Lived Through This
at
randomhouse.com,
beacon.com,
amazon.com,
or your favourite indie bookseller.
Be There:

Join Anne and our Voices and Faces Project team at a
Lived Through This reading or event.
University of Puget Sound
March 31, 2014
Puget Sound, WA


Winnipeg Art Gallery
April 6, 2014
Winnipeg, Manitoba, Canada


Arkansas National Guard
April 9, 2014
Little Rock, AR


Clinton Presidential Center
April 10, 2014
Little Rock, AR





End Violence Against Women International Conference
April 22, 2014
Seattle, WA


Northwestern University School of Education and Social Policy
May 7, 2014
Evanston, IL


Books In Bloom Literary Festival
May 18, 2014
The 1886 Crescent Hotel Garden
Eureka Springs, AR


Printers Row Book Fair
June 7-8, 2014
Dearborn and Polk
Chicago, IL